People
Trustees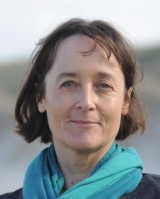 Dr Janet Stephenson (Chair, on leave)
Janet is a social scientist with a particular interest in society's responses to environmental challenges. Janet is a founding trustee of NERI, a member of the Otago Energy Research Centre and Director of the Centre for Sustainability, University of Otago. She is currently on sabbatical in the UK.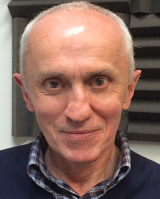 Professor Gerry Carrington (Acting Chair)
Gerry is an Emeritus Professor of the University of Otago, where he led the introduction of energy management programmes and was the founding director of the interdisciplinary Applied Science programme. He is also a founding trustee of NERI and past trustee of the Blueskin Resilient Communities Trust.
Professor Kate McGrath
Kate is Vice-Provost (Research) at Victoria University of Wellington. She is the Chair of the Board of VicLink Ltd, on the Board of Callaghan Innovation, and is also on the Boards of several start up companies. Previously she was Director of the MacDiarmid Institute for Advanced Materials and Nanotechnology.
 Professor Ralph Sims
Ralph is Professor of Sustainable Energy and Director of the Centre for Energy Research, Massey University. He is a former lead report author with the UN's Intergovernmental Panel on Climate Change (IPCC) and a former senior analyst with the International Energy Agency (IEA).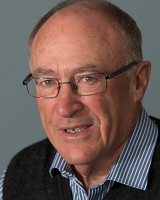 Dr Morgan Williams
Morgan chairs the Cawthron Institute Trust,  the World Wide Fund for Nature in New Zealand and has a number of other roles in environment-focused organisations.  He was New Zealand's Parliamentary Commissioner for the Environment for 10 years and has held research, policy and leadership positions, including in the then Ministry of Agriculture and Fisheries.
Paul Young
Paul is a self-employed researcher, currently undertaking research for the Sustainability Council of New Zealand and the Morgan Foundation. In 2011, Paul helped form Generation Zero and has remained heavily involved in a voluntary capacity.
Chief Executive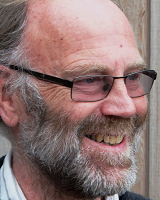 Simon Arnold
Simon is half-time at NERI. In the balance of his time he is MD of arnold.co.nz, Executive Director of Blended Fuel Solutions NZ Ltd and Nufuels Ltd, and convener of the Liquid Biofuels Interest Group of the Bioenergy Association of NZ.  He has had senior roles in public policy and  been active in business organisations including running the NZ Manufacturers Federation.